Fred Wah (text) grew up in Nelson, working in his father's Chinese restaurant. Fred went on to become internationally recognized Governor General Award winning poet and critic and Poet Laureate of Canada. His work often   explores the notion of hybridity, returning again and again to the tension of his mixed blood ancestry – his "passing" privilege mixed with the complexity of his racialized family identity. Fred has published poetry, fiction and criticism in Canada and internationally for over forty years and participated in hundreds of readings, talks and panels in North America, Australia, Asia, and Europe.  Fred has also worked across disciplines including with visual and video artists creating text/video collaborations and performances.

Jin Zhang (sound, music) was born in Beijing China, received his initial musical education at the Central Conservatory of Music in Beijing and went on to study at the Toho Gakuen School of Music in Tokyo. Since coming to Canada in 1990, Jin has quickly become known as a composer who actively promotes combining of Eastern and Western musical expressions. Jin Zhang has received multiple commissioning grants from the Canada Council for the Arts, and has composed for many ensembles, TV productions, CD recordings and the theatre. Recently, he received an Artistic Achievement Award issued by Vancouver Chinese Cultural Centre. Jin Zhang is an associate composer of the Canadian Music Centre, holds the position of Music Director and Conductor of the Vancouver Philharmonic Orchestra, the New Westminster Symphony Orchestra and the Vancouver Youth Symphony Intermediate Orchestra. Recently, he was appointed as a guest professor in Yunnan Wenhua Conservatory for Arts in China.

Thomas Loh (video) is an architect, artist and dancer. Born in Taiwan and educated in Toronto, he has made Nelson his home for the past twelve years. Thomas is an active architect and has designed many projects in the built environment – as well as practicing conceptual video, installation art and dance. He regularly works with community members to realize site-specific visual art and dance / movement projects.

Bessie Wapp (video, puppet, perfomer) grew up in Nelson and returned to live there six years ago, bringing many years of professional practice as a theatre artist, costume designer and musician. She has initiated, directed and produced both large-scale site-specific works and community-engaged works. From 1990 to 1998 Bessie worked with Vancouver's Public Dreams, contributing to their signature outdoor events. In 1993 Bessie became a Co-Artistic Director of Mortal Coil Performance Society, a Vancouver group specializing in stilting, international TYA touring, at-risk youth stilt performance (Ultimate High), and site-specific work – including the company's annual Ghost Train Halloween performance which Bessie directed for 4 years.  Bessie's site-specific performance work climaxed in 2008 with Letters from Lithuania, a family history epic with a cast & crew of 30+, set in Stanley Park and utilizing the Stanley Park Train. Upon returning to Nelson, Bessie was thrilled to discover & partner with the Oxygen Art Centre to create original performance (Loco Phantasmo / Hello, I Must Be Going), produce community-engaged ritual (FLAME) and teach community classes.

Hiromoto Ida (performer)is a nationally recognized director, choreographer and performer. Moving to Nelson in 2000, he began creating new pieces under his own company Ichigo-Ichieh Dance. His works, such as Please Dad, SENTAK, KESSA, and The Gift have all been performed at international dance festivals. Ida originally studied drama and performance in Tokyo, then moved to Vancouver in 1987 and joined the Karen Jamieson Dance Company, performing at the Canada Dance Festival in Ottawa, Nouvelle Dance in Montreal, Dancing on the Edge and the Kiss Project in Vancouver. In addition to dance, he is an accomplished actor. His first film debut in 1994, as the lead in the movie Tokyo Cowboy, won the People's Choice Award at Vancouver International Film Festival.
Tomoyo Ihaya (graphics) Tomoyo's primary medium is printmaking, drawing and installation work. She pursued curatorial studies at Rikkyo University and fine arts at Mount Allison, Emily Carr and Capilano College. In 2002 she obtained an MFA from the University of Alberta. She has received numerous awards including project grants from the Canada Council for the Arts, BC Arts Council, Alberta Foundation for the Arts, and VADA  award and scholarships. She placed second in the Great Canadian Printmaking Competition and received 4 honorable mentions. Her curiosity of other cultures and a strong belief that art and one's life should be intertwined has lead her to travel and produced art work through international artist-in-residency programs in India, Mexico, Thailand, the United States (Utah) and Canada (Edmonton). She has exhibited locally, nationally and internationally.

Patrice Leung (video) is a filmmaker and first assistant director. She has worked in film production for over 30 years, in Vancouver and around the world, cutting her teeth on CBC's The Beachcombers in 1982. Her documentaries, Women Warriors and Marathon Film have screened at the Vancouver International Film Festival and the Vancouver Queer Film festival. She immigrated with her family to Vancouver from Trinidad in 1967, maintaining the Chinese diaspora through four generations from China to the Caribbean to Canada.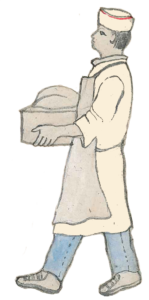 Phillip Djwa / Agentic Communications. (lead developer, installation design and consultant) Phillip is the founder of Agentic Communications and is an artist and web strategist with 20 years experience in the high-technology industry. A career-long social entrepreneur, Phillip has provided support to many worthwhile community initiatives, including the First People's Heritage Council, Friends of Chamber Music, and the First Nations Technology Council. Phillip has a BA from Simon Fraser University in Fine Arts with a concentration in electronic music, and an MFA in Electronic Arts from Rensselaer Polytechnic Institute in upstate New York. Phillip was one of the executives behind the Melting Silos initiative, which is a NFB and Telefilm funded project to match new media companies and filmmakers in an innovative and supportive development process. He has received for innovative digital media projects. He is also a board member of OpenMedia.ca and the Western Front as well as an advisor to the national ICT Council.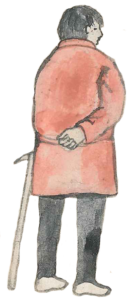 Nicola Harwood (curator, project director, video and website design) is a writer, theatre and interdisciplinary artist. Her work has been consistently engaged with the troubling notion of home and its contested occupation within body, family, culture and landscape. Current projects include a memoir about queer family, Flight Instructions for the Commitment Impaired (Caitlin Press, 2016), a production of her play, Buffalo Girls (Frank Theatre, 2017) and Summoning (No Words) an interactive sound installation. Nicola is a co-founder and former Executive Director of the artist-run Oxygen Art Centre in Nelson, BC. She currently lives in Vancouver and teaches Creative Writing and Interdisciplinary Expressive Arts at Kwantlen Polytechnic University. For full details see www.nicolaharwood.com